DEFINITION OF LITTERING
From Conserve Energy Future
Litter is any kind of trash thrown in small amounts, especially in places where it doesn't belong. With time, it heaps up. The practice is unlawful because it costs municipalities millions of dollars annually in cleanup costs. It also portrays a bad picture of an area. The most frequent littered stuff include fast food packaging, cigarette butts, used drink bottles, chewing gum wrappers, broken electrical equipment parts, toys, broken glass, food scraps or green wastes.Even practices such as leaving items overflowing beside a dust bin, deliberate throwing of items from vehicles, and abandoning items or wrappers by the roadside qualifies as littering. Littering is a dangerous activity and should not be taken lightly because it impacts the environment in multiple ways..
Image of littering: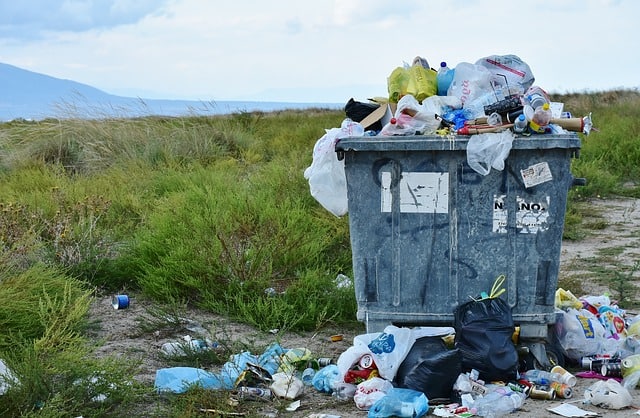 SOLUTION SUMMARY / PROBLEM AND SOLUTION
The first solution to help reduce our practice of littering is anti-litter campaigns that can sole aim for awareness to people by giving the best solutions, secondly, putting up more litter bins that can offer convenience in terms of garbage disposal, and lastly, STOP LITTERING signs that also contribute creativity to remind people that littering must be avoided.
FEATURES AND BENEFITS OF THE SOLUTION
The Anti-Littering Law is MMDA Regulation No. 96-009 entitled, "Prohibiting littering/dumping/throwing of garbage, rubbish or any kind of waste in open or public places, and requiring all owner's, lessees, occupants of residential, commercial establishments, whether private or public to clean and maintain the cleanliness of their frontage and immediate surroundings and providing penalties. While the benefits of the solution is that from September 16, 2010 until now, the Philippines generates about 35,000 tons of garbage daily , more than 8,600 tons per day in Metro Manila alone, according to an Asian Development Bank expert, Aldrin Plaza of the Sustainable Development and Climate Change Department.
HOW THE SOLUTION WORKS?
Make a goal to collect a certain amount of litter each day or week, and challenge others to do the same. Check the lids on your trash/recycle bins when you set them at the curb. Ask yourself if the lids are secure or if any items can escape. Encourage your neighbors to follow your example. A small action like securing the lid on a trash bin can make a big difference.
EARLY TO LATEST PROTOTYPE
Here are the images of the manual tablet
Click on the images to make them bigger